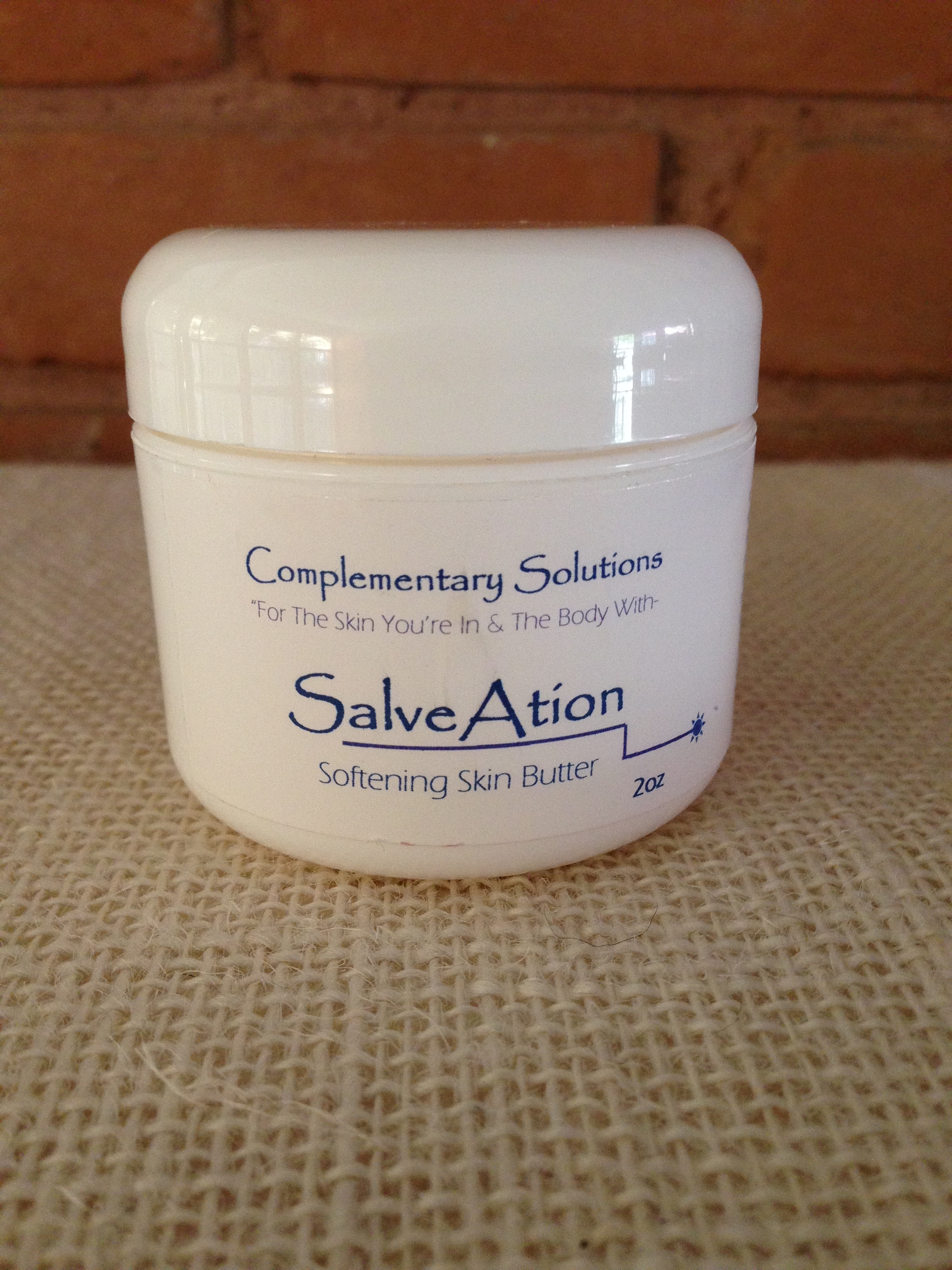 Salve~Ation
Ideal for dry cracked heels or to replenish dry, flaky chapped skin on arms and legs too - especially in winter.
Apply it liberally on your feet or hands before going to bed and wear cotton socks or gloves.
Shea butter softens callused skin and essential oils including lavender and patchouli provide nourishment for healthy skin renewal.